Team Bios
Bart Schofield, LMFT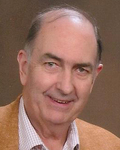 Bart Schofield ran a personal insurance brokerage firm in Connecticut for twenty-three years before returning to Connecticut State University to earn a Master of Science degree in Marriage and Family Therapy. He and Ruth, his wife, moved to New Mexico in 2011 with the intention of developing a center where they could help individuals, families, and children who had suffered various kinds of life traumas, especially childhood abuse. His intention was to develop a center where clinicians could share their growth and learning and become a source of good solid healing for clients. As a result, clinicians who join The Rio Rancho Family Counseling Center experience a great deal of personal and professional independence and guidance in a warm, positive and collegial environment. Clients who come to The Rio Rancho Family Counseling Center acknowledge the open caring and supportive atmosphere and the strong person-centered approach of the clinicians.
Bart offers clients the opportunity to discover their inner strengths and to come to feel better about themselves and their relationship:
"I empower the people who come to see me," Bart says, "and they leave happier than when they arrived, with a better sense of themselves."
His clients have high praise for Bart's work:
"He's easy to talk to," said one young man.
A girl of fourteen reported,
"He's the first one who listened to me."
At the conclusion of their work together, another client, in her late forties said,
"You saved my life."
Bart draws from a half dozen different methods of psychotherapy, blending them to fit the needs of each client. "And all of those methods treat the client as the main part of the relationship," Bart explains, "whether their concerns are family, school, romance, or work." Those methods also search out the base cause of a problem, and help the client to take a new look at that cause, from the viewpoint of today. "The way we dealt with those old problems may have worked, more or less, when we were younger. But we've learned a lot of new skills since then, right?" Bart feels that this approach works especially well with clients who are survivors of childhood abuse especially those who have been diagnosed as having Dissociative Identity Disorder.
In working with kids and teenagers, Bart says he teaches them respect by giving them respect. Bart always includes one or both parents in some part of every session. "I want to know how we're doing at home," he says. "I look for parental input and any new direction that the child and I ought to be taking in the therapy."
Bart is in a number of insurance networks, and has a sliding fee scale for those who either don't have insurance or prefer not to use it. For your information, Bart is in the following networks: Aetna, Blue Cross/Blue Shield, Cigna, Medicaid, Molina, Optum, Presbyterian, United Healthcare.
---
Rozanne Hurst, LPCC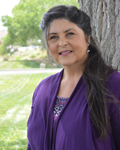 Interacting with people without judgment is an important value that is a staple in my belief system. Life experiences have taught me empathy, patience, compromise, and how to seek a different perspective when faced with challenges.
My own life has been devoted to gathering and learning from my life experiences. First, by dedicating myself to my family and raising my children, whom I homeschooled. Then, for fourteen years I taught, choreographed and directed an award-winning dance troupe. I have also produced, several full-scale dance productions to benefit various charities. In this exciting and energizing field, I was able to interact with different cultures, genders, ages, sexual orientations, and abilities.
And at the age of 50, I began a career in Clinical Mental Health Counseling because I believe that the unifying elements for all of my pursuits has been to teach and foster individuals by cultivating self-confidence and helping them achieve their goals. Obtaining my Master's degree and graduating with honors from New Mexico Highlands University has allowed me to continue my path to help people, this time assisting with their emotional needs.
My method focuses in helping each client learn to depend on himself/herself and those natural instincts we each have within us. I aim to effectively assist others gain new skills to create the changes they want by gaining insight, while relying and growing one's own inner strengths, with the focus on those personal goals.
This philosophy of being there with you and your own talents is how I help you find your happier, smoother life path. It is my hope that you find me to be a good partner on your path to improved living and positive well-being.
Tele-heath by appointment.
---
Michelle Welch, LMFT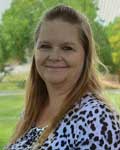 Michelle has been at The Rio Rancho Family Counseling Center since July of 2017. Her teaching gifts, education (she has a Masters in Early Childhood Education), and experience working with small children and their parents has been translated in to her psychotherapy work with parents, couples, and families.
While in her Marriage and Family Therapy Masters program she focused intensely on Internal Family Therapy, a core aspect of the therapy process at our center. As a result, when you work with Michelle, you will have the experience of someone who is highly skilled with working with one's inner child parts and who understands the need for validation, acknowledgement, and support.
Clients find that Michelle's warm sense of humor and ability to join them encourages deep inner resolve and inner cleansing. One reconnects with his own inner strengths of character and the willingness to provide a more stable and healthy life for self and his loved ones. Michelle recently completed the intensive training for EMDR (Eye Movement Desensitization and Reprocessing) one of the more highly research techniques for working with trauma of various dimensions. It is not unusual for clients to find that they end therapy feeling as if they have grown up, and emerged more in keeping with the person they always dreamed they might become.
---
Ruth M Schofield, LMFT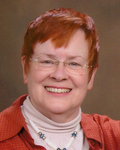 Ruth M Schofield is the co-founder of The Rio Rancho Family Counseling Center with her husband, Bart. After 25+ years of private practice in Connecticut, she and Bart moved to New Mexico where they reestablished themselves in Rio Rancho.
Initially, Ruth was continuing to add new clients to her practice. However, after adding several clinicians, Ruth has become more involved in the role of mentor, supervisor, and administrator. In this capacity she shares and advises newer clinicians on some of the hows and whys of therapy as she supports and encourages each clinician to evolve her/his own style. In this role Ruth acts as a resource regarding the work with trauma, especially those who have developed Dissociative Identity Disorders.
---
Brandon Jopek, LMHC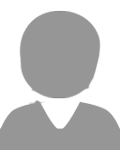 Brandon Jopek is a newer addition to The Rio Rancho Family Counseling Center. He is a recent graduate from the University of New Mexico Counselor Education program. Born and raised on the Laguna and Navajo reservations, Brandon has been able to develop and integrate many indigenous modalities into his methods as a counselor. Previously, in his past positions, he worked with a wide variety of people and their needs including but not limited to trauma/grief, identity work, sexuality, and relationships. He believes that the counseling relationship is one of collaboration, respect, compassion, and empathy.
Brandon is lighthearted and always tries to bring warmth to the counseling space. "I believe that we are all just trying to make our way through this crazy thing called life. It is always my goal to welcome new clients into a space that is accepting and safe for them to be exactly who they are without fear of judgement. When we get to be the truest version of ourselves, I find that is when the work (and the fun) really begins!"
As a gay/queer man, Brandon has a passion for working with members of the LGBTQIA+ community as well as members of other minority communities who experience unique stressors due to their identity. He has worked previously in social services/child protective services, corrections and domestic violence which provided him with a diverse array of experiences to pull from.
---
Justin Peterson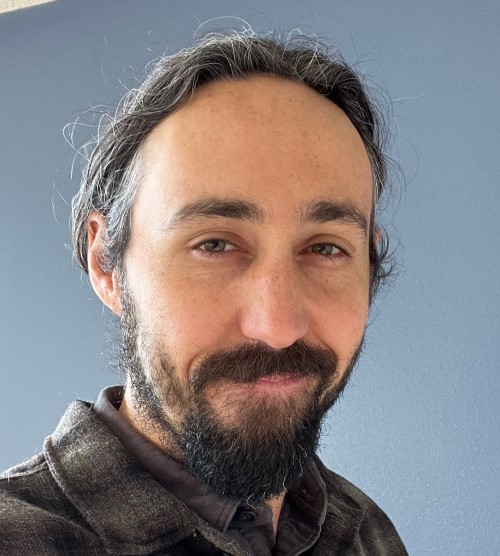 Justin Peterson was born and raised in Albuquerque, New Mexico. He spent 12 years traveling the world as a musician before returning to his hometown to devote himself to psychology and healing/helping practices.
He received a master's degree in counseling psychology from Pacifica Graduate University in Santa Barbara, California. His studies have focused on the Depth Psychology of Carl G. Jung and James Hillman, as well as, the Transpersonal Psychology of Stan Grof. Additionally, Justin has studied the Contemplative Psychology of Buddhist meditation master Chogyam Trungpa Rinpoche. Justin has spent his entire life pursuing psychology, philosophy, and mysticism.
Justin's future plans are to pursue his doctorate in psychology and to expand the services that he can offer to his community to include more of the knowledge that he had been fortunate to have received over the years. He has a deep reverence for the human experience. His goal in counseling is to help his clients do away with the conditioning that keeps them from living their most satisfying lives. Justin does his best to be a clean and clear mirror to his clients, reflecting back to them their own, perhaps latent but still present, inner wisdom, health, and sanity. We are all unique and Justin believes deeply that he does not have all of the answers. Rather, Justin sees himself as a guide to the human psyche and a supportive confidant on his clients' journeys to their own unique peace, inspiration, and life satisfaction.
---
Nadine Jenson, LAMFT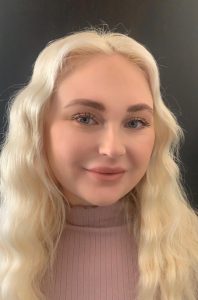 Nadine Jenson holds a master's degree in clinical psychology with an emphasis in marriage and family therapy from the Pepperdine Graduate School of Education and Psychology. Nadine is highly analytical and compassionate while venturing to understand the inner-workings of a human mind. She has worked alongside those with severe mental illnesses and has a desire to help those, and the loved ones of those, heal from the trauma that is paired with difficult conditions such as these.
Nadine aims to apply depth, mindfulness, and insight to the therapeutic process while actively listening and empathizing with clients. She believes navigating through the human psyche is an invaluable rewarding adventure; hence, her goal is to utilize the knowledge she has built to guide others along an individual path of self-discovery. Above all else, Nadine wants to play a role in the healing process countless people desperately need as she is devoted to helping others in a rehabilitative setting.