Team Bios
About Ruth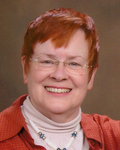 Ruth M Schofield is a skilled and experienced Licensed Marriage and Family Therapist. With nearly 30 years in private practice, having worked for 25+ years in Connecticut and now in New Mexico. Ruth works with adult individuals, and couples who are struggling with various life issues to help them to live their lives to their full potential.
The various issues that clients struggle with can include their relationships, work, economics, sexuality, children, family, etc. There is often some depression, or anxiety as part of this therapy. Survivors of abuse—sexual, and emotional—report they feel safe, cared for, and comfortable enough to share and examine how to take the sting out of their past traumas. Additionally, grief work may be needed as part of this path to healing.
Grief work leads to a gentler resolve with one's life issues such as parenthood with its various complexities including fertility situations, death of a child, a loved one, a parent. Post Trauma Stress, the impact of prolonged abusive experiences can be part of this grief work. Sometimes extensive child sexual abuse can lead to Dissociative Identity Disorder (DID) and one's own emerging self and sense of one's sexual identity. Ruth's knowledge and skills working with DID includes years of being taught by hundred's of clients who have this experience and have gone on to live a happier, safe, self-led life.
Using a family centered perspective, which includes attention to your gender, sexuality, age, social situation, family dynamics, birth order, and such – Ruth approaches clients' situations and problems with the goal of finding solid workable and livable solutions. The use of cognitive behavioral techniques work especially well for mild to moderate behaviorally based issues such as panic attacks. The addition of 'parts work', which refers to one's inner thoughts, feelings, and beliefs, of the Internal Family Systems approach can be a source which taps one's deep strengths as present and past conflicts are resolved.
Ruth's viewpoint is very "client centered"; it is positive, compassionate, gentle, and caring. Clients are heard, and validated, by someone whose focus is understanding them and where they come from, who guides them to negotiate a new, improved, and smoother path and an easier life journey their own way.
In the past, Ruth was an adjunct professor, teaching at the graduate level to others who were pursuing their master's degree in Marriage and Family Therapy. These courses utilized her extensive experience with client couples and survivors of sexual abuse, and the family dynamics of such situations.
Ruth recommends the "try me" approach for clients for several sessions to determine if the connection works positively for them. At present, Ruth is on a number of insurance panels including: Blue Cross, Presbyterian, Aetna, Molina, and Medicaid. She also accepts out of pocket payments using a sliding fee scale.
---
About Bart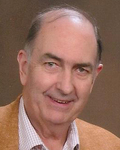 After a twenty-three year career running a personal insurance brokerage firm in Connecticut, Bart returned to school to earn a Master of Science degree in Marriage and Family Therapy. He completed the 66 credit, all-master's level program at Connecticut State University with a 3.83 point average in May of 2004. Bart moved to New Mexico in 2011. Today, he helps clients to discover their inner strengths and feel better about themselves and their relationships.
"I empower the people who come to see me," Bart says, "and they leave happier than when they arrived, and with a better sense of themselves." His clients have high praise for Bart's work: "He's easy to talk to," said one young man. A girl of fourteen reported, "He's the first one who listened to me." At the conclusion of their work together, another client, in her late forties said, "You saved my life."
Bart draws from a half dozen different methods of psychotherapy, blending them to fit the needs of each client. "And all of those methods treat the client as part of a relationship," Bart explains, "whether that is family, school, romance, or work." Those methods also search out the base cause of a problem, and help the client to take a new look at that cause, from the viewpoint of today. "The way we dealt with those old problems may have worked, more or less, when we were younger. But we've learned a lot of new skills since then, right?" Bart feels that this approach works especially well with clients who have Dissociative Identity Disorder and other survivors of childhood abuse.
In working with kids and teenagers, Bart says he teaches them respect by giving them respect. Bart always includes one or both parents in some part of every session. "I want to know how we're doing at home," he says. "I look for parental input and any new direction that the child and I ought to be taking."
Bart is in a number of insurance networks, and has a sliding fee scale for those who either don't have insurance or prefer not to use it. For your information, Bart is in the following networks.
Ætna
Blue Cross/Blue Shield
Medicaid
Molina
Presbyterian
Cigna
United Healthcare
Optum
---
Rozanne Hurst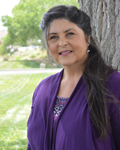 Interacting with people without judgment is an important value that is a staple in my belief system. Life experiences have taught me empathy, patience, compromise, and how to seek a different perspective when faced with challenges.
My own life has been devoted to gathering and learning from my life experiences. First, by dedicating myself to my family and raising my children, whom I homeschooled. Then, for fourteen years I taught, choreographed and directed an award-winning dance troupe. I have also produced, several full-scale dance productions to benefit various charities. In this exciting and energizing field, I was able to interact with different cultures, genders, ages, sexual orientations, and abilities.
And at the age of 50, I began a career in Clinical Mental Health Counseling because I believe that the unifying elements for all of my pursuits has been to teach and foster individuals by cultivating self-confidence and helping them achieve their goals. Obtaining my Master's degree and graduating with honors from New Mexico Highlands University has allowed me to continue my path to help people, this time assisting with their emotional needs.
My method focuses in helping each client learn to depend on himself/herself and those natural instincts we each have within us. I aim to effectively assist others gain new skills to create the changes they want by gaining insight, while relying and growing one's own inner strengths, with the focus on those personal goals.
This philosophy of being there with you and your own talents is how I help you find your happier, smoother life path. It is my hope that you find me to be a good partner on your path to improved living and positive well-being.