About Bart » Family Counseling Center In Rio Rancho, NM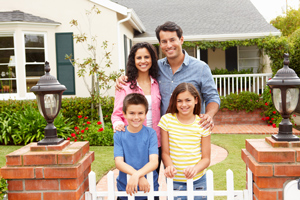 After a twenty-three year career running a personal insurance brokerage firm in Connecticut, Bart returned to school to earn a Master of Science degree in Marriage and Family Therapy. He completed the 66 credit, all-master's level program at Connecticut State University with a 3.83 point average in May of 2004. Bart moved to New Mexico in 2011. Today, he helps clients to discover their inner strengths and feel better about themselves and their relationships.
"I empower the people who come to see me," Bart says, "and they leave happier than when they arrived, and with a better sense of themselves." His clients have high praise for Bart's work: "He's easy to talk to," said one young man. A girl of fourteen reported, "He's the first one who listened to me." At the conclusion of their work together, another client, in her late forties said, "You saved my life."

Bart draws from a half dozen different methods of psychotherapy, blending them to fit the needs of each client. "And all of those methods treat the client as part of a relationship," Bart explains, "whether that is family, school, romance, or work." Those methods also search out the base cause of a problem, and help the client to take a new look at that cause, from the viewpoint of today. "The way we dealt with those old problems may have worked, more or less, when we were younger. But we've learned a lot of new skills since then, right?" Bart feels that this approach works especially well with clients who have Dissociative Identity Disorder and other survivors of childhood abuse.
In working with kids and teenagers, Bart says he teaches them respect by giving them respect. Bart always includes one or both parents in some part of every session. "I want to know how we're doing at home," he says. "I look for parental input and any new direction that the child and I ought to be taking."
Bart is in a number of insurance networks, and has a sliding fee scale for those who either don't have insurance or prefer not to use it. For your information, Bart is in the following networks.
• Ætna
• Blue Cross/Blue Shield
• Medicaid
• Molina
• Presbyterian
• Cigna
• United Healthcare
• Optum